"Luke Corbitt is amazing at what he does. He did everything for us to get our new home. Everything went smoothly and communicating with him was always easy and one phone call away." - Jesus C.
Having been a client prior to joining the team, I have experienced first-hand the seamless and effortless processes employed by 8z. In line with the 8z mission of striving to continually better the real estate industry, my goal is to build great relationships, gain the trust of my clients, and make the real estate process as transparent, thorough and most importantly, enjoyable, as possible.
I am affable, astute and meticulous – traits which have lead me to successful endeavors in a variety of entrepreneurial ventures throughout my career thus far. I grew up in the foothills of Southwest Denver, graduated from the University of San Diego with a Bachelor of Accountancy and minors in Real Estate and Finance, and ultimately moved back to Colorado, where I currently reside in Centennial with my wife, daughter, and dog, Bear, a 130 pound Bernese Mountain Dog.
More than anything I love being a father and husband. Outside of time with my family, I spend much of my free time exploring the expanses of Colorado as an avid mountain biker, skier and motorcycle enthusiast. As of our recent move, I'm thrilled to be back living in the neighborhood where my father lived as a child, but also where I grew up playing ice hockey, and still do to this day. I've also recently taken up playing the banjo, which has certainly proven to be difficult – slowly but surely!
As a native of Colorado and one who is thoroughly knowledgeable in all it has to offer, I look forward to assisting in helping you to find the perfect property to call home.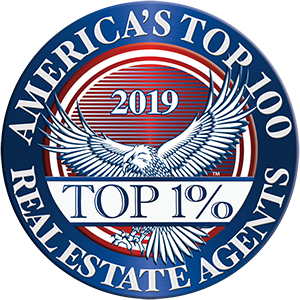 Nathan M.
Luke Corbitt was fantastic. He provided us with an initial presentation which helped to answer all of our questions. He was very knowledgeable of the area as well as current markets and standards. He got our home on and off the market quickly, communicated with us regularly and informed us of the progress being made. Every aspect of our sale was seamless and felt extremely easy from start to finish.
Chava F.
The work that Luke put in to make sure our home was appealing with staging and cleaning was so helpful. The photography, flyers and postcards for our home sale were beautiful! I showed my coworkers pictures and they didn't even believe that it was our home!!
Elaina P.
Luke was fantastic to work with! My husband and I have encountered our fair share of real estate professionals and Luke was a cut above the rest. He exceeded our expectations in every respect. He's professional, knowledgeable, courteous, and truly enjoyable to work with. He represented us in a home purchase and made an otherwise stressful process very streamlined and easy. He negotiated successfully on our behalf and provided sound advice throughout the process (even when my emotions almost got the better of me). We will continue to use Luke in future transactions and wouldn't hesitate to recommend him!
Bought a singleFamily home in 2019 for approximately $450K in Clarke Farms, Parker, CO.
Luke was a huge help throughout the process. My wife and I were first timers and he took the time to explain and make us comfortable each step of the way. We were very happy with our first home buying experience and with Luke's work and representation as our Agent.
Review by: alpert kevin